SR-16 Single Stage To Orbit
Space Craft
50/50 Application of Jet "Turbine" and Scram Jet technology for single stage to orbit, vertical take off and landing, reusable commercial spacecraft.
Basic objectives are to have eight traditional military grade jet engines in array with eight scram jet engines allowing for the initial application of jet engines to take off from platform, and by following an optimized ballistic trajectory, the scram jets can be started to reach escape velocity.
Unique application of the SR-16 is the louvers that seal off the Jet engine intake and redirect air into the scram jet combustion chamber.
Estimating JetTurbine Thrust at 12,000lbs * 8 = 96,000lbs max thrust at verticle take off.
(Deadstop Verticle Launch @ 48 Tons Takeoff Weight)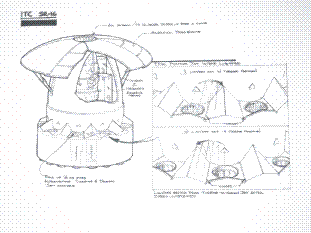 Click thumbnail for a view of a proposed Space Port for the service of the SR-16 being refueled by the Interstate Traveler Rail hydrogen distribution system.
The HSH SR16-C1 Cargo Model
The HSH SR16 Hopper
The HSH SR16 Space Port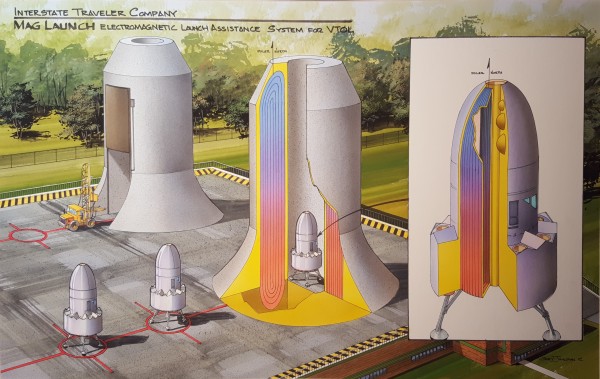 The Interstate Traveler Hydrogen Powered Jet Aircraft
../../itc_rail_plane.htm
Glossary: