Navigation Bar

Click the tower to hear a statement by the Founder Justin Eric Sutton
Equestrian Explorer
There has been no greater romance in the Great Americana like going West to see the great expanse of open prairies and magnificent mountains. If you love horses, you will love the chance to ride out West, far from the city clamor.... To ride into the red and purple sunset as the rays of the sun cause the mountains to gleam like living stones.... and at the end of the day when the shadows lengthen you will have a wonderful place to stable your steed protected from the dangers of wild animals that may be looking for a midnight snack.
Whether you are a professional trainer with your best stock on route to a compete for the Blue Ribbon or just looking to enjoy riding in open territory, the Equestrian Explorer will enable you to travel to places that would be just too difficult and costly to trailer your horse. It is well known how hard it is on your animals to have them standing in a trailer taking every bump in the road for hours on end and not having a chance to lay down for hours. Now you and your horse and make the journey together and get there with enough juice left to go for a ride.
The Equestrian Explorer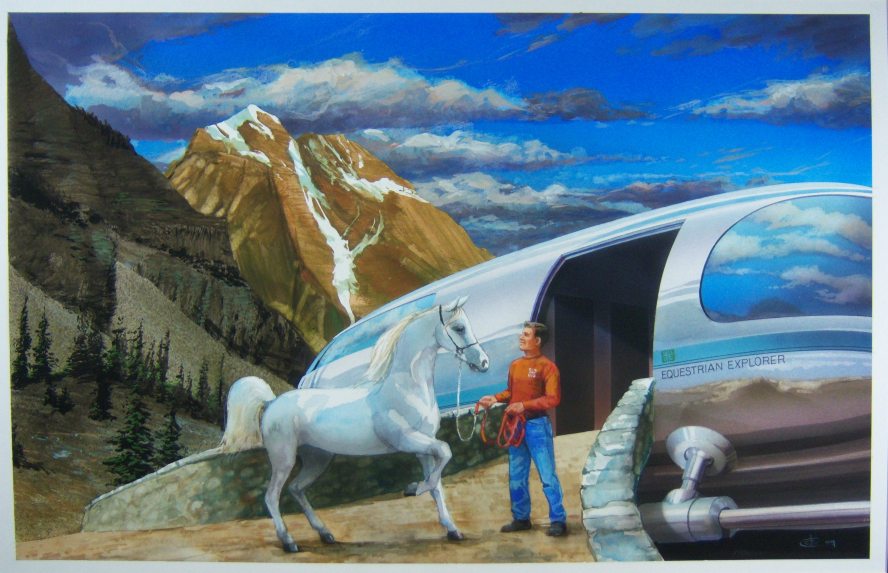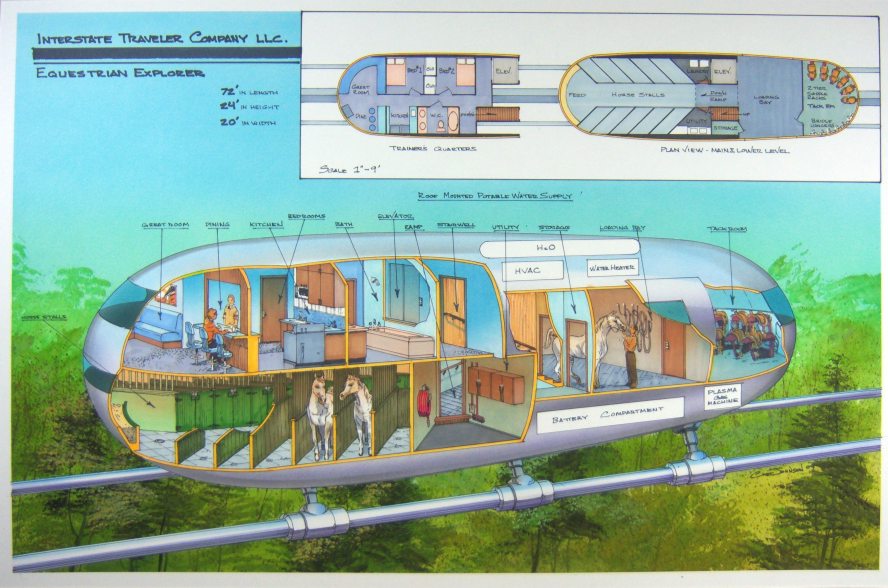 Quick Links!

Watch a 4 Minute Video!!!

22 Points of Interest

A Brief Summary

64 Frequently Asked Questions Answered

A Summary of our progress

Meet our Team of extraordinary professionals